Blender Character Models/Rigs
Commission Status:
Basic Character Model
From $50
A basic model of your character. It's fun to look at! This model is not posable, and cannot be used for rigging in its current form.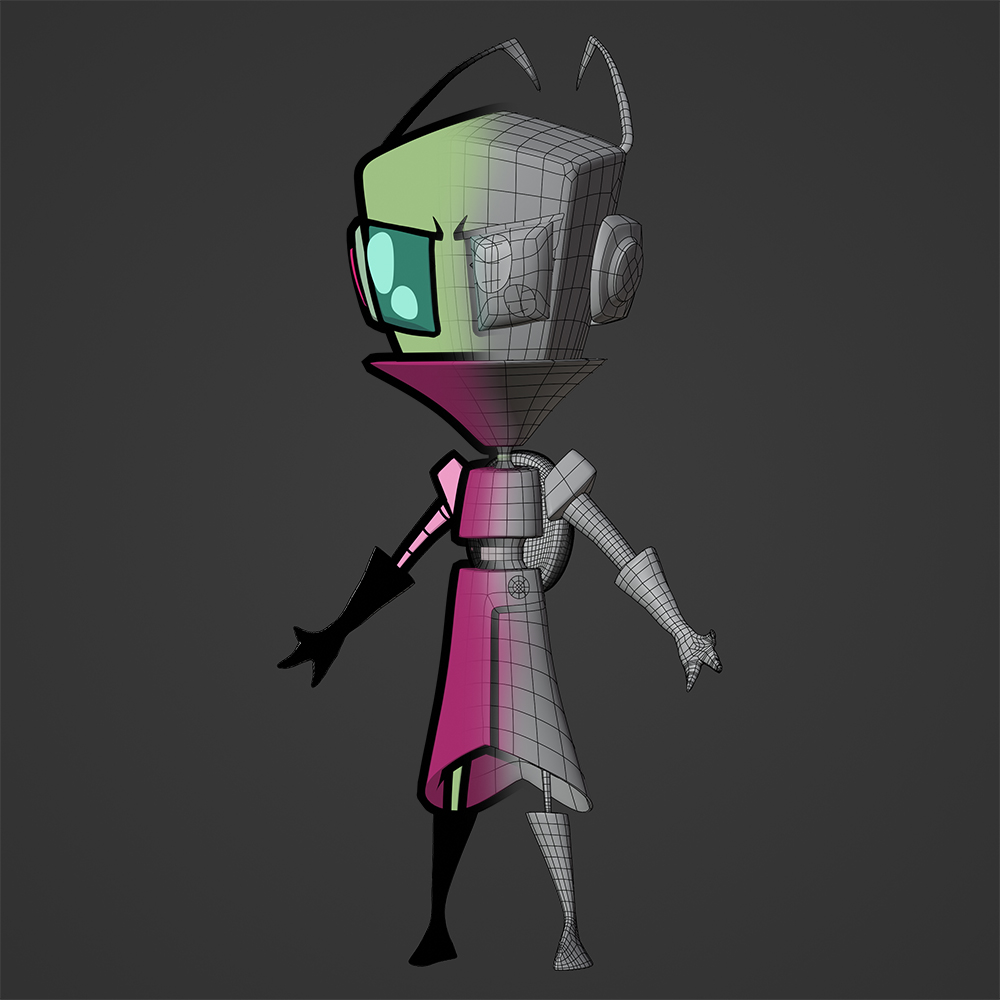 "Rig ready" Character Model
From $100
A "resketched" model version of your character. Visually, its not much different than the "basic model" but it can be rigged later on.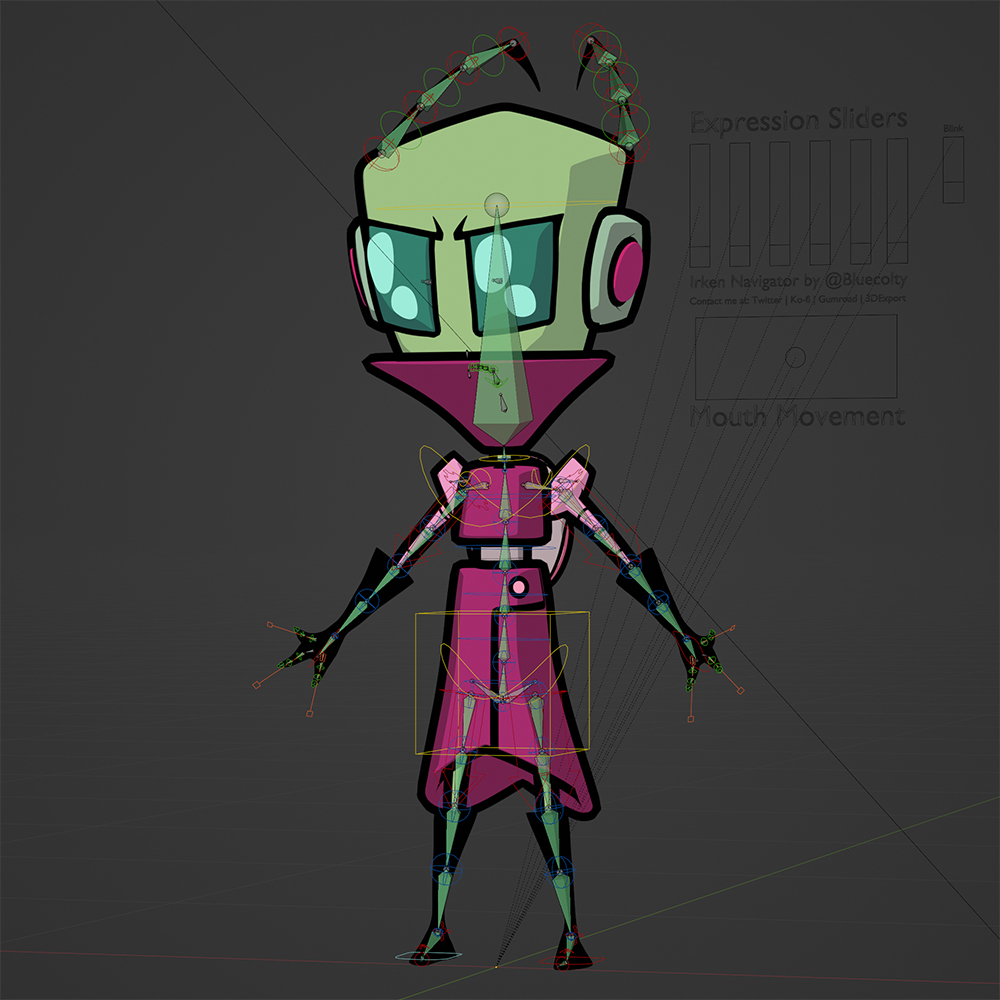 Fully Rigged Character
From $200
A fully rigged character that can be posed and animated. Rig is easy to use and feature rich. 6 expressions and props offered for additional costs.
Blender Character Commissions FAQ
Please note, the full commission information can be found [HERE].
Terms of Service:
You can view the full Terms of Service [HERE].
Payment:
Work will not begin until FULL payment is received. Final total is based on an hourly rate. The amount of hours I spend on models varies greatly, I will estimate the work hours and give you a total. That total will not change.
Progress Updates:
During initial commission discussion, I will give you an estimated date of completion. This will be a range of time, and I'll keep you updated if something changes!
At each major stage of the process, I will send a "check" for you to approve!
Revisions:
Because these Blender characters are built from the turnarounds, I only allow for small/medium revisions to your model/rig. You should work with your turnaround/turnaround artist to refine the look of your character before bringing the turnaround to me.
Any large revisions to the model at any stage require an additional fee. Please refer to the complete revision guidelines in my [TERMS OF SERVICE].
A Turnaround
A turnaround of your character is required for any and all model commissions. A good/useful turnaround contains/has the following;
A perfect front, back, and side view of your character with NO perspective. This is otherwise known as an ORTHOGRAPHIC view.
Your character should be in a neutral "A" pose, with palms facing forward and thumbs up.
Your character should have a neutral expression on their face.
Front and back views must be symmetrical where possible. Features like hair, belt buckles, pockets, etc, do not need to be symmetrical. Poses, limb length, head shape/tilt, torso shape, etc- DO need to be symmetrical.
Character proportions should line up and "make sense" between the front and side views. Features like limb length, clothing shapes, face structure, etc, should all line up horizontally between the front and side view. Use horizintal projection lines to ensure front/side character proportions are the same.
In short, the better turnaround I have that meets those requirements/recommendations- the better the result I can produce! If you need a turnaround and can't draw one, I am partnering with my friend [Noxeorn] to create a turnaround for you.
An Expression Sheet (recommended)
While not required, an expression sheet is very helpful. If you choose the "expressions" option for your "Rig ready" or "Fully rigged" commission, I can use the expression sheet to get the expressions looking exactly how they appear in 2D. Expression sheets for the "Bsic Character model" are not recommended.
You will receive a .ZIP file with a .blend file (Blender file) containing your character! The file contents depend on your commission ordered. "Basic Character Models" will not include a rig, for example. If you purchase a "Rig Ready or "Fully Rigged" model/rig, your file will also include all my "working" steps.
Basic Character Model:
You might be shocked when you see the price for this one. 3D stuff is usually really expensive, right?
This model is nothing more than the 3D version of a "rough sketch". It's made up of many parts, and in its current form, it can't be posed or rigged. More on this part later.
"Rig Ready" Character Model:
Think of this model as the "lined art". If you order this commission, I first create a "basic character model", THEN I rebuild a new better-organized mesh over top of the old one. This process is called retopology.
It still can't be posed yet, but the finished model CAN be rigged in its current form. This model will have better shadows and lineart too.
Fully Rigged Character:
Fully rigged characters are the 3D equivelant of a completely lined, colored, and shaded 2D drawing. A fully rigged character will be completely posable with simple-to-use controls. This model is retopologized for proper deformations. The rig is a modified Rigify rig, which is animation ready.
Yes, yes you can!
Both the "Basic Character Model" and "Rig Ready Model" are stages I will go through if you commission a "Fully Rigged Character". Don't think of these extra models as an "addition", this is the process I go through when I make a rigged character!
So, in short, if you order a "Basic" or "Rig Ready" model and later wish to have it rigged, I can easily do that! Some of the work is already done, so I can take the work I've already done and "upgrade" the commission.
The only cost to you will be the difference between the two commissions. If you paid $65 for a "Basic Character Model", and the fully rigged character WOULD cost $165, the difference to you would be $100+12.5% processing fee to "upgrade" your model!
---
Game/VTuber Avatars
Commission Status: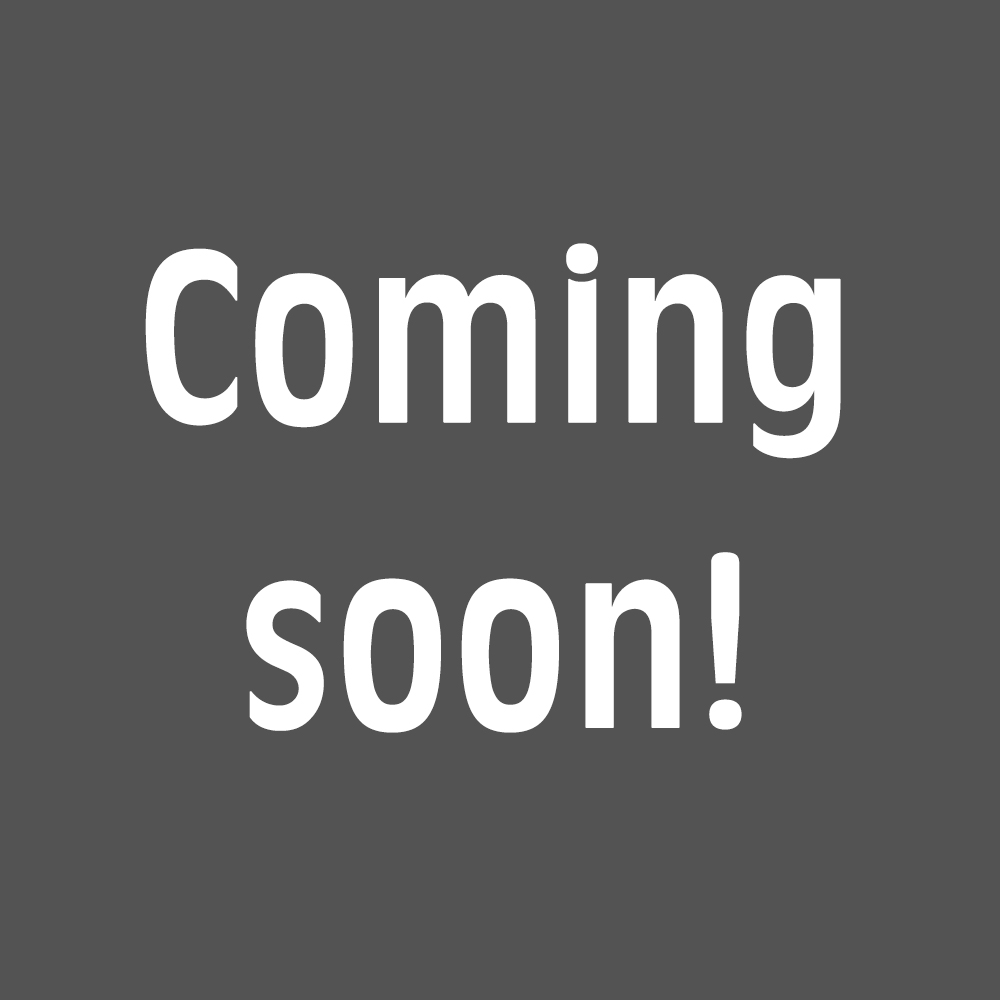 VRChat Avatar
Not available
This commission is not yet available. More information coming soon!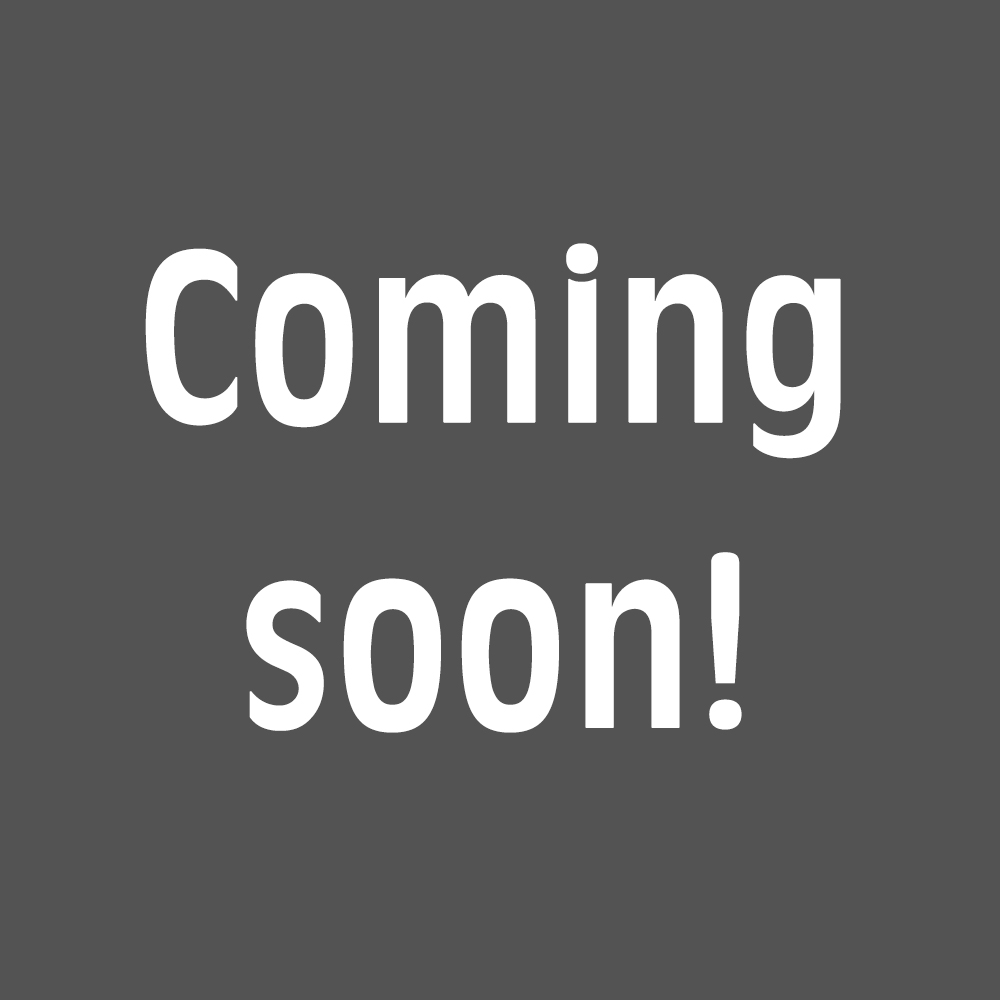 VTuber Avatar
Not available
This commission is not yet available. More information coming soon!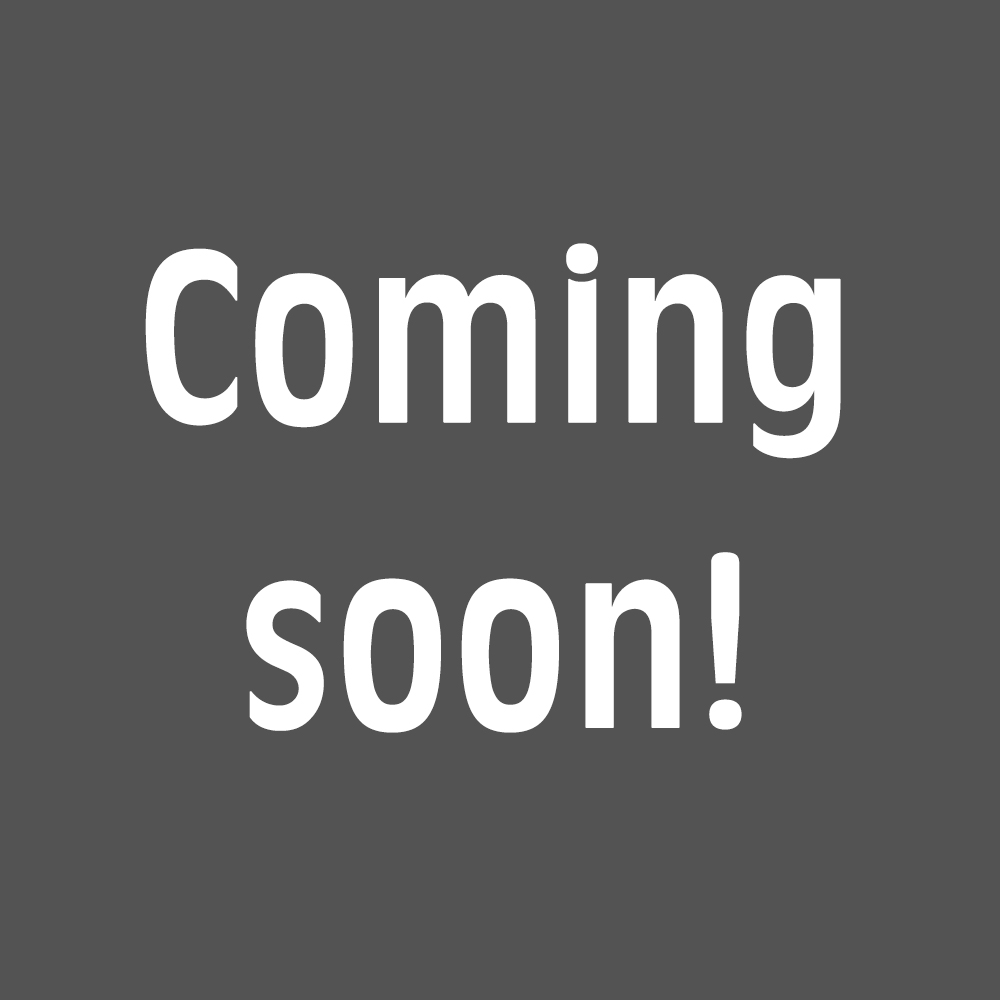 Source Model/Rig
Not available
This commission is not yet available. More information coming soon!
Game Avatar Commissions FAQ